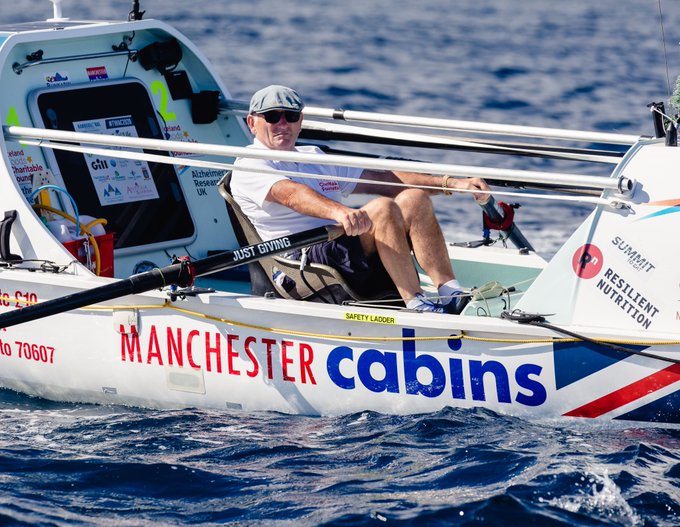 His boat's nickname gives us a clue: "Never Too Old".
Whilst some of us may be too lazy to go to the supermarket or even wash the dishes, an amazing grandfather has proven that laziness is not in his DNA! Without assistance, a 70-year-old man rowed 3000 miles!
Adventurer Frank Rothwell made history by becoming the oldest man to complete the Talisker Whisky Atlantic Challenge. Frank's journey took 56 days by travelling a total of 4,828 kilometres by himself. Unbelievable, but totally true! Mr Rothwell from Oldham, began his journey on December 12th in the Canary Islands and finished on February 13th 2021, arriving in Antigua. He planned to arrive by Valentine's Day so he could be reunited with his wife.
The rower took up this emotional challenge in honour of his brother-in-law, who died of Alzheimer's disease. Raising over £1 million pounds, his aim was to raise funds for Alzheimer's Research UK.
His story illustrates that limitations are nothing when we let our dreams be bigger than our fears. Let's keep in mind his boat's nickname for self-motivation: "Never Too Old".