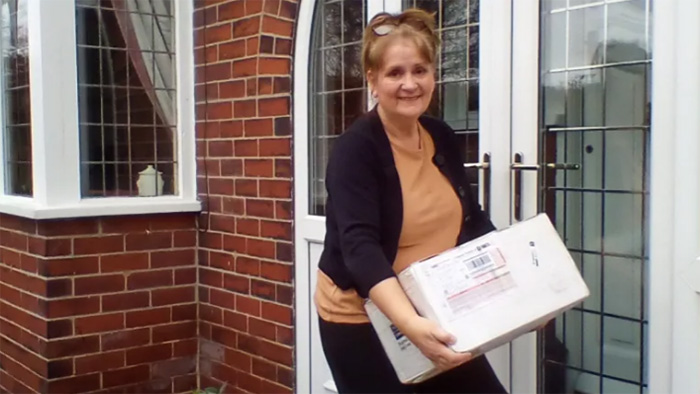 Sue Perry from Wakefield England, was looking for a local avenue to sell some unwanted items. The items included: books, DVD's, an office chair and some skis with ski boots. So she turned to Facebook. What she hadn't counted on was joining a local group for Wakefield in Quebec, Canada.
Realising she was in a Facebook group for the wrong country, she put up a post explaining her mistake and did not expect anything more of it. However, the Canadian Facebook group kindly wrote back.

"There were lots of people dropping in and chatting and asking how things were. Things were a little dark at that time … so it was a lovely, lovely distraction," she said.
As the conversation continued between Sue and the Canadians, the community on the other side of the ocean were putting together a package of local goods. The gifts included, samples of the local music scene, T-Shirts, maple syrup and books written by people within the local community.
When finally assembled, the Canadians inscribed the finished package with a message. They wrote: "The spirit of kindness is alive and well in the heart of humankind."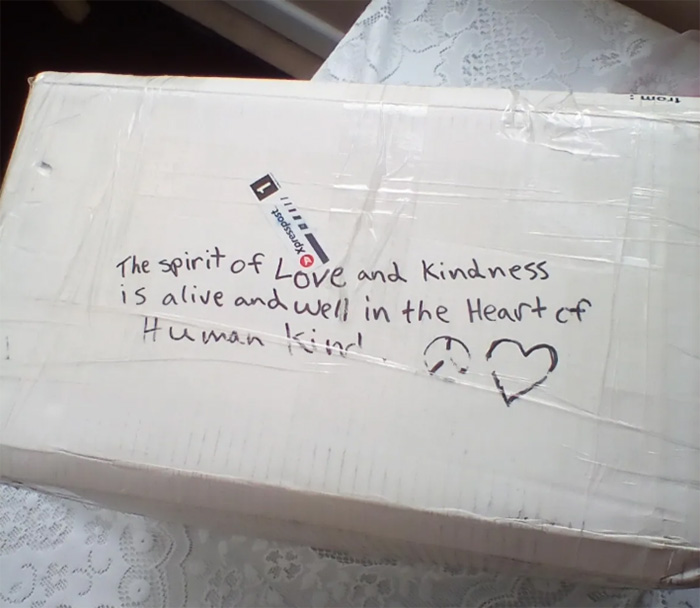 The story of Sue's new friends was picked up by the local press in Wakefield, England. As a result, the local mayor is now looking to return the favour to the Canadian community. Sue is planning to contribute to their selection of local gifts.