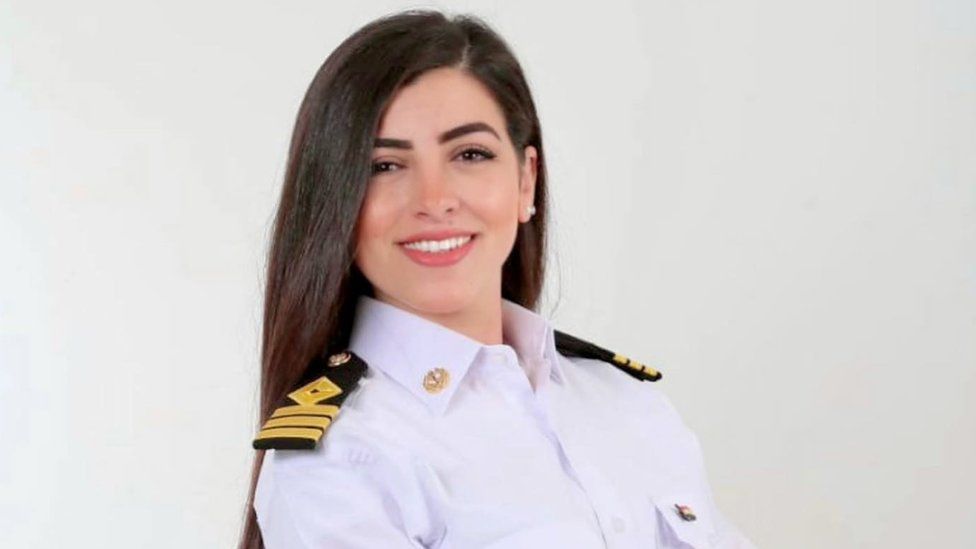 Growing up, Marwa Elselehdar always had a deep love for the sea. When it was time to pick a career path, she was immediately drawn to the Arab academy's Department of Maritime Transport and Technology. With support from her family, she became the first Egyptian woman to study in the department. This ignited the journey that would eventually lead to her becoming the first Egyptian female to work as a sea captain. Marwa's course included a series of physical, mental and personal tests that covered the broad range of skills needed to excel in the pivotal role.
She stated: "I started my journey in the department as the only woman among 1,200 students. I faced difficulties in adapting, especially during the first year, but the encouragement from those around me — and my own ability to believe in my dream — helped me overcome these challenges, and I graduated in 2013."

Following her graduation, Marwa was quickly employed as the second officer on the ADIA IV ship and became the youngest and first Egyptian female captain to cross the Suez Canal in 2015.
Speaking of her experiences, the Captain said: "Of course, on these trips, I am the only woman among my fellow men. In the beginning, it was somewhat difficult, but we later became one team, and we split tasks equally. And because of the length of these trips, we all become like siblings."
On International Women's Day in 2017, Marwa was honoured by Egyptian President Abel Fattah El-Sisi. She is listed by the Encyclopaedia of Arab-African Economic Integration as one of the 20 most high achieving Arab women. Now approaching 30, Manwa still wants to pursue another dream – completing a Masters degree and PhD.
Marwa has inspired many girls to follow her example and become ship captains too.
Source: Arab News